Weekly Math Updates
February 28 , 2007
Contents:
Patience
Hi all,
I have been asked to sit on some information and so this week I'm asking you to be patient. I believe the district has heard us but we'll know for sure pretty soon.
Houghton-Mifflin Math
One of the other programs on the district selection list is a program that has impressed me during my initial review and I invite you to browse through the program as well.
http://www.eduplace.com/math/mw/
Click on a grade and then click on the link to "math investigations" to see a list of subject matter for that grade. Don't be alarmed at the name. :) Look at the problems being done and I think you'll agree this has strong elements of traditional math that we've been wanting in a program. Addition and subtraction in kindergarten, division in 2nd grade, and division by fractions and decimals in 5th grade... If you look at some of the examples, you will find some that alarm you because they look so similar to "fuzzy" math, but behind them appear to be solid math problems.
Here's an interesting page that shows a district in MA and how they chose this program over Everyday Math and MacMillian/McGraw.
http://www.northandoverpublicschools.com/mathpilot.html
Mathion Testers
If you volunteered and I sent you a copy of the rules and cards for Mathion, I would really like to hear back from you about your experience.
In God We Trust Donations
We have almost reached our goal of $1500 and need less than $100 to order posters for every classroom in the district including the charter schools. Please consider making a contribution today so we can get these posters ordered. Bob Bonham has done a great job on the look of the poster. Here's a snapshot. If you have feedback on the poster please let me know, especially if you're a teacher since these are going to be provided free to you.
Donate Here: http://www.oaknorton.com/donationpage.cfm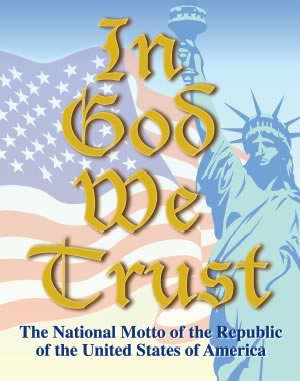 Legislative Update
On the bills we've watched the following have passed:
HB 240: Public Education Job Enhancement Program Amendments (This one is the bill that gives higher certified teachers in technical fields additional pay)
SB 30: Creation of New School District Amendments (This one helps straighten out the HB77 bill's shortcomings making it easier to split districts)
SB 80: Education Reform - Critical Languages Program (This one aids charter schools in starting up, has technology initiatives, special language class provisions, and requires schools to post their alignments to the state core among other things)
HJR 7, the resolution condemning the SPP has not passed yet but could tonight if it gets out of committee. Cross your fingers.
Check this page for other bills of interest to you that passed. There are many bills that passed and many have to do with education, but I have not had time to track many of them so you'll have to just browse this if you want to see what did or did not pass.
http://www.le.state.ut.us/asp/passedbills/passedbills.asp
Media Articles
The Columbus Dispatch by Simone Sebastian
Middle School Struggles, 'Reform math' doesn't add up, Dublin critics say
"Last week, middle-school teachers began remedial instruction for students who hadn't learned elementary-level arithmetic. Some board members and parents blame math programs instituted four years ago: Investigations in elementary schools and Connected Mathematics in middle schools."
Core Knowledge
I want to share this sequence of links that are all related to the subject of Core Knowledge. Someone is sure to correct me on this but I think this "idea" started several years back with E.D. Hirsch who wrote a book called Cultural Literacy. It was a best seller and discussed the notion that to be culturally literate upon graduating and have a set of knowledge that would allow you to carry on semi-intelligent conversations, you had to know certain things about the world. You had to know certain elements of history, math, science, etc... He outlined everything and developed it into a curriculum base model. From there, I think it's expanded into specific curricula but I'm not 100% sure I've got this straight. Regardless, here's an article that discusses this return to classical education and then a couple of pertinent links that give you more information if you want to understand this better. It appears that some in Utah want to incentivize schools to adopt a "core knowledge" approach to education.
Core Knowledge and the Coming Paradigm Shift by Jeremy Reedy
Filling the Curriculum Void (here's a couple clips from this one)
The Johns Hopkins study confirmed these findings in a diverse group of Core Knowledge schools
across the nation:

Core Knowledge enriches students' classroom experiences. As one teacher stated: "I have worked in a school in the same district that does not use Core, and the difference is amazing. With the enrichment Core provides, students are more active, focused, and have a high interest level." A teacher at one school said . . . "the curriculum is exciting, challenging, and is eaten up by students." 28

The researchers emphasized that

Teachers also reported that it was not just certain students who were excited by Core, but all students. As one teacher stated, "It can provide a challenge to gifted students and gets the attention of those who are sometimes diffi cult to motivate." Another teacher remarked: "The benefits are great for teaching those children who would normally not be exposed to such subjects at home." 29
Weekly Comic
Sign up for free math comics at www.weaponsofmathdestruction.com
Till next week,
Oak Norton
http://www.oaknorton.com/mathpetition.cfm